Saldiora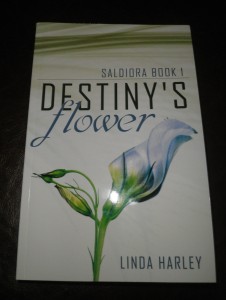 Destiny's Flower, Book 1
Doctor Lynn Davis is kidnapped by handsome Lord Kyle von Talion and taken to a far of planet, Saldiora. As she finds herself in this unfamiliar culture, she must learn to fight with a sword, ride a talking horse, and endure the politics of a royal court if she is to survive. Kyle has his hands full keeping Lynn from making cultural blunders and ensuring her safety. The Juntu's are plotting to take over Saldiora and consider Lynn to be a threat to their success. Will Lynn live long enough to fulfill her destiny and save the kingdom of Saldiora?
Nuelda

Awakening, Book 1
Anna McKlendle awakens from cryostasis a 158 years after being put under, to find that civilization as she knows it has gone to the robots. The mountain complex she finds herself in is falling apart by the seems, and the four eccentric robots maintaining the complex are odd to say the least… they almost appear to behave well, like, humans. The power plant is on its last legs, and Anna races against the clock to save the lives of the remaining children before the lights go out for the last time.
Travel
Join Linda on her many adventures as she travels around the world. Be sure to check back regularly for updates on her expeditions on the travel page.